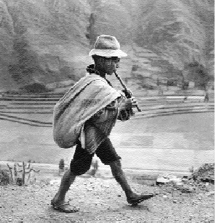 ABOUT THE PHOTO REVIEW
The Photo Review is a critical journal of national scope and international readership. Publishing since 1976, the Photo Review covers photography events throughout the country and serves as a central resource for the Mid-Atlantic region. With incisive reviews, exciting portfolios, lively interviews, the latest in books and exhibitions, The Photo Review quarterly journal has earned a reputation as one of the best serious photography publications being produced today.
Our writers --- including A.D. Coleman, Stephen Perloff, Shelley Rice, Peter Hay Halpert, Barbara L. Michaels, Jean Dykstra, and Mark Power --- have weighed in on subjects as varied as the posthumous publication of work by Diane Arbus, women in photography, the growth of digital media, the historical movement from Pictorialism into Modernism, etc., etc. In his ongoing series, "The Censorship Diaries," Editor Stephen Perloff was in the forefront in covering the controversy over funding for the NEA and censorship of the arts.
The Photo Review has earned a reputation for lucid and incisive writing aimed at an intelligent and informed audience, but free of the cant and jargon that infects much contemporary writing about art. Thus, both arts publications and the popular press have looked to us for interpretations of what's happening on the photography scene. Articles have been reprinted in such publications as Afterimage, To, Photography in New York, American Photo, and others.
Editor Stephen Perloff, a respected writer, educator and photographer, has been interviewed for the New York Times, the Wall Street Journal, the Philadelphia Inquirer, the Bucks County Courier Times, and Art Matters. He has received two critic's fellowships from the Pennsylvania Council on the Arts.

"I'm a big fan of The Photo Review!"
Jerry Uelsmann, Photographer
"The Photo Review journal ... covers the photographic scene with intelligence and insight..."
Camera & Darkroom, May 1994
"'Art on the Front Lines' [Summer 1990] is one of the most powerful and positive statements for photography I have seen."
Tom Buffington, Subscriber
"The photographic/cultural climate of Pennsylvania was never like this when I was there. Certainly as regards photography, you've made with The Photo Review a wonderful revolution. An operation like your "Art Under Attack" issue [Summer 1989], including The Photo Review's national competition, elevates your whole operation from regional to national and international importance."
The late Lou Stoumen, Photographer
"Your magazine is a wonderful example of how artists and their work should be recognized."
Nicole Greaves, Arts Coordinator, The Leeway Foundation
"It's a wonderful publication! Where would we be without it?"
Phyllis Crowley, Subscriber
The Photo Review, 140 East Richardson Avenue, Suite 301, Langhorne, PA 19047-2857.